People And Canines

Jenn and Zephyr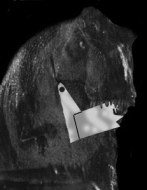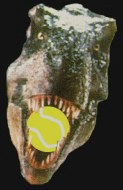 Zephyr CGC FDCh
Bordersaurus
2,116 points
(2,884 points left to FM)
For Zephyr -
The theme from "Jurassic Park"
Jenn: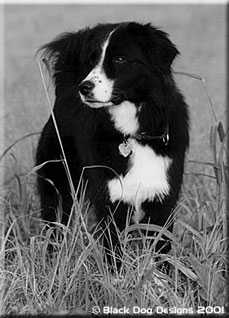 Zephyr was twelve weeks old when we first joined a flyball club - even before I adopted this puppy from
Border Collie Rescue
in February of 2000, I already knew that we would be training in this growing sport.
Zephyr and I trained with
High Impact Flyball Club
, going slowly and carefully to be mindful of his growing bones and joints - very quickly growing bones and joints. (Zephyr was known as the team "Border Whale" or Bordersaurus for his large stature - and bigger than life personality, I like to think!) We attended almost all the tournaments with the team and did our best to make ourselves useful. However, he was a very hard-headed puppy and difficult to control or train...but neither we nor our team ever gave up!
Zephyr "officially" competed in his first tournament with High Impact in Spring of 2001 and earned both his FD and FDX on March 31. In June, Zephyr earned his FDCh.
In September 2001, Zephyr and I joined P.A.C. - however, Zephyr is
"coming home" in a way. His original foster mom is
Georgann
, and P.A.C. knew this puppy some weeks before I did.
I'm very, very proud of my boy and enjoy showing him off every chance I get. He's got a hysterical sense of humor for a dog, and we do our best to document his little adventures. Together we enjoy working with Border
Collie Rescue when the opportunites present themselves, as well as co-webmaster several small web sites where he ultimately gets the credit for the work! (Well, they're all his ideas.) Zephyr also writes a flyball article bi-monthly for
Dog and Handler
magazine.

'Or maybe it's just ritual behavior, species-specific behavior that serves to identify them to one another. But maybe it doesn't have any broader meaning. Or maybe they're weird.' - Ellie, Jurassic Park
'Faster...must go faster...' -Malcolm, Jurassic Park