People And Canines

Kim and Wyatt



Wyatt CGC TDI FDCh
Australian Cattle Dog
1,808 points
(3,912 points left to FM)
For Wyatt - "Rodeo"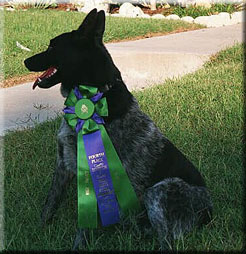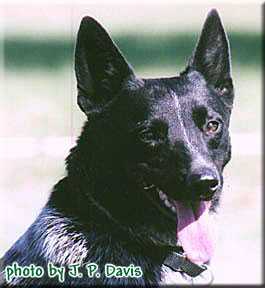 Kim:
Wyatt is about 2 1/2 years old, and is a rescue dog. He was found on the street as a puppy with mange in April of 1999. I estimate his birthday to be 2/14/99 (Valentines day). He was in foster care with Best Southwest Humane Society until he regained his health. I am a member of the Humane Society and fell in love with him while he was in foster care with another member. I took him to my own house to foster, and then adopted him in August of 1999 when he came up for adoption after recuperating from street life.
He earned his CGC in November of 2000, his TDI in April 2001, and his FDCh in College Station on November 2, 2001. We also do therapy visits in nursing homes and children's hospitals.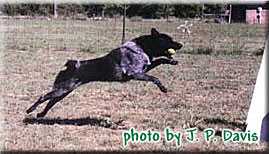 We started training for flyball in the winter of 2000. Wyatt earned his FD at his first tournament in August of 2001 and his FDX at his second tournament in September of 2001. Wyatt is very friendly and sociable. He is also a quick learner. Being new to dog training myself, Wyatt tends to learn things faster than I do. I feel very fortunate to have him in my life.